From the Experts: How to Reduce the Taxes You Owe If You're Self-Employed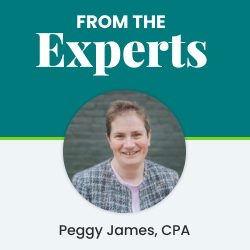 Written By

Peggy James, CPA

Peggy James, CPA

Certified Public Accountant

Peggy James is a certified public accountant with a Master of Accounting. She has spent the past several years of her career focused on working in higher education finance roles. Peggy also has accounting and finance experience working in the corporate and nonprofit sectors.

Read More

Published: February 23, 2021
3 min read time
When people ask about tax write-offs, what they usually mean is, "how can I reduce the amount of taxes I owe?"
The easiest way to accomplish this is by offsetting self-employment income with related expenses. The IRS refers to these as "ordinary and necessary" business expenses.
Common deductible expenses include things such as office rent, business insurance, advertising, interest on a business loan or line of credit, and wages paid to employees. You may also be able to deduct the cost of your health insurance if you're self-employed.
You may be eligible for a home office deduction if you work out of your home and use part of the home exclusively for business activities.
If you started your business this year, you may be able to deduct up to $5,000 in startup costs. Usually these costs must be capitalized, meaning they're listed on the balance sheet as an asset and expensed over time, but the IRS allows some of these to be deducted in the first year of operations.
As a self-employed individual, you're required to pay the employer and employee portions of the FICA tax, which comes to 15.3 percent of your net income.
The good news: You get to lessen the pain by deducting half of the tax from your taxable income.
A sometimes-overlooked way to reduce taxable self-employment income is by making contributions to a retirement account. This can be a traditional IRA or a plan designed for self-employed individuals and small businesses, such as a SEP-IRA or solo 401(k).
Retirement plan contributions are what the IRS calls "adjustments to income" and are itemized on Schedule 1.
Tax Forms to Complete and File If You're Self-Employed
As a self-employed individual, there are several tax forms you should be aware of and complete before the tax deadline. This is usually April 15 of the following year.
Form 1040: This is the standard tax return, and it's used to calculate the amount of tax owed.
Schedule C: This is where you will itemize business income and expenses and calculate your net income (or loss).
Schedule SE: Use this form to calculate the amount of self-employment tax due, along with the amount that's deductible.
Schedule 1: You can use this form to calculate any adjustments to income, including retirement contributions.
As far as any tax moves you can make before the end of the year, the biggest one would be contributing to a retirement plan if you haven't already reached the annual maximum.
The good news is that you can typically make a retirement contribution for the current tax year until the due date of your tax return — which for most taxpayers will be April 15.
But it would be helpful to go back through your records and see if there are any business expenses you may have forgotten about that you may be able to deduct.
One thing is really important: Make sure you keep good records of your income and expenses. These will be required to calculate your net income as well as to provide documentation in case you're audited later.
Disclaimer: None of the information in this article should be considered tax advice for any individual's situation. Taxpayers should do their own research and consult with a tax advisor, if necessary.
Advertisement
Connect With a Financial Advisor Instantly
Our free tool can help you find an advisor who serves your needs. Get matched with a financial advisor who fits your unique criteria. Once you've been matched, consult for free with no obligation.
Please seek the advice of a qualified professional before making financial decisions.
Last Modified: November 21, 2022
Share This Post:
Who Am I Calling?
Calling this number connects you to Senior Market Sales (SMS), a trusted partner of Annuity.org.
If you're interested in buying an annuity, a representative will provide you with a free, no-obligation quote.
SMS is committed to excellent customer service. The company can help you find the right insurance agent for your unique financial objectives.
877-918-7024