Write an Essay, Win a Scholarship
Whats Involved?
At Annuity.org, we encourage students to think about their financial future long before they graduate. Our essay topic is designed around a concept that's easy to understand but difficult to execute: being responsible with your money today.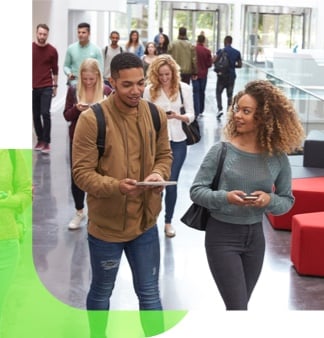 Essay Topic
You just won a $10 million lottery jackpot! How will you spend it, and how will you make it last?
Tell us about your savvy investment strategy. Will you take your winnings in a lump sum, or will you select monthly (or yearly) annuity payments? Pick one of those payment plans, and discuss the advantages of your choice. Create a plan that incorporates taxes and investments so that you can meet your long-term needs. Show original, critical thinking for achieving immediate and future financial goals while considering today's economic climate. As you relate your plan, bring awareness to the long-term value and potential of your new-found wealth.
How to Apply
Note: We are no longer accepting scholarship applications. More information on future contests to come.

Requirements
High school seniors and college students in any major are eligible.

Write an Essay
In clear and convincing language, tell us how to be a savvy investor.

Submit via Email
Send your contact information and essay to [email protected].
Rules & Regulations
To be eligible to receive the Annuity.org Scholarship, a student must fulfill the following basic guidelines:
Basic Guidelines
Provide contact information with submission
Any high school senior, undergraduate and graduate students
Be enrolled in a U.S. college
700-1,400 words
Include a works-cited page with at least three (3) sources
Submit via email attachment as a .doc or .pdf file format.
Submission Guidelines
From the complete list of entries, Annuity.org will select first- and second-place winners. We will notify the winners and request a photograph of the winner and an official copy of their college transcripts. Once transcripts are received and verified, Annuity.org will send a one-time payment of the specified amount to the schools in which the winners are enrolled. Upon winning, a winner's photo and essay may be published. By submitting your essay and contact information to Annuity.org, applicants agree to our privacy policy and disclaimer.
Contact Information Required
Full Name
Email
Phone Number
Address
School
The Selection Process
Essays will be judged in five categories:
Grammar and Style
Original Ideas
Well-Researched and Plausible Investment Advice
Organized and Persuasive Writing
Foundational Knowledge of Finance
We are not currently accepting scholarship applications. More information on future contests to come.