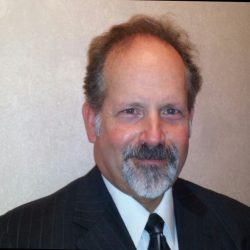 Ken Orenstein, FRC
Federal Retirement Advisor
Ken Orenstein, a Federal Retirement Advisor, serves as the principal advisor at Brokerage Consulting. With a focus on investments, retirement planning, financial planning, Medicare, employee benefits, life insurance and various other areas, Ken brings a comprehensive range of expertise to his role.
As a published author, Ken has contributed to the annual series of books titled The Informed Fed, with the latest print edition released in 2021. His expertise and knowledge have made him a sought-after Financial Advisor, consulting with reputable firms such as AARP and FFEBA. By collaborating with top financial and insurance companies, Ken ensures that he can offer his clients the best advice tailored to their needs.
Ken holds insurance licenses in various states, including NJ, NY, NC, MD, VA, DC and many others. Additionally, he is licensed as an Investment Advisor Representative in NJ, providing him with valuable insights into the insurance and financial services landscape.
Ken's approach to his work is centered around designing plans with a focus on low costs and tax-efficiency. He combines this with personalized insurance advice, aimed at helping clients make better-informed decisions. By prioritizing his clients' needs and leveraging his expertise, Ken strives to provide them with optimal financial solutions.
With a commitment to ongoing learning and staying up-to-date with industry trends, Ken ensures that he remains at the forefront of his field. His dedication to delivering exceptional service and expertise has earned him a reputation as a trusted advisor in the realm of federal retirement and financial planning.
About Annuity.org's Experts
Annuity.org's experts are licensed professionals who verify our content is financially accurate and consistent with current industry best practices and standards. They rely on their years of experience and formal education and training to ensure our content is balanced, factual and beneficial, so you can trust that the information you read here will help you make sound financial decisions.
More About Our Experts