10+ Years as a Financial Resource

3.8 Million Annual
Readers

Thousands of Customers Helped

20+ Certified Financial Reviewers

A+ Rating with the BBB
We Work With Trusted Providers
Our independent agents work with some of the most trusted insurance companies in the industry to find you the best product that fits your retirement goals and objectives.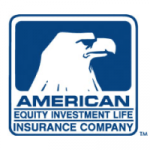 Our Three-Step Process

Contact Us
We'll route you to a financial expert who specializes in annuities and retirement planning.

Get a Free Consultation
Our trusted network of advisors will listen to you and help you select the best annuity product based on your goals and objectives.

Get Guaranteed Income for Life
Get peace of mind knowing you've made a smart financial decision by securing a reliable guaranteed income for your golden years.
We Have the Tools To Help You
We pride ourselves on our partnerships with companies that are dedicated to meeting your unique financial needs. Our partners use multiple resources to help you assess your individual financial situation and get started on achieving your long-term financial goals. Some tools our partners have access to include:

Income Architech
An all-in-one planning tool that seamlessly combines:
Income
Cash-flow analysis
Taxes
Total Social Security
Software that builds Social Security planning into your practice. Includes:
Visual reports
Break-even charts
Income-gap charts

SmartRisk
Software that helps clients achieve better retirement outcomes through better risk analysis. Includes:
Asset interaction analysis
Portfolio risk tolerance
Down market preparation
Testimonials
"He was there for us every step of the way. He was responsive, patient, and considerate of all our needs. We live in Oregon, and, quite frankly, John was more responsive to our needs than anyone we could find in the Portland metro area. I feel very comfortable in recommending him and his firm. They are knowledgeable and very qualified at what they do!!!"

Richard J.

"I called them with only the most guarded hopes. Because every conversation that I had had with my annuity company and other funding companies always concluded with 'sorry I can't do anything for you.' " I was thrilled to discover that there was (an) organization that retained a sense of human caring and human involvement."

David Gaynes