Grow Your Money Tax-Deferred With an Annuity
A major advantage of annuities is that they allow your money to grow tax-deferred until the funds are withdrawn. However, annuities can be taxed differently depending on how they are funded and paid out. Our team of financial experts can help you understand what type of annuity you need and how it's taxed so you can plan your retirement with confidence.
Purchase an annuity today!
7+ YEARS AS A FINANCIAL RESOURCE

We've been educating consumers about financial options since 2013.

THOUSANDS OF CUSTOMERS HELPED

We've helped more than 5,000 people achieve financial freedom.

A+ RATING WITH THE BETTER BUSINESS BUREAU

Our commitment to our customers has earned us an A+ rating with the BBB.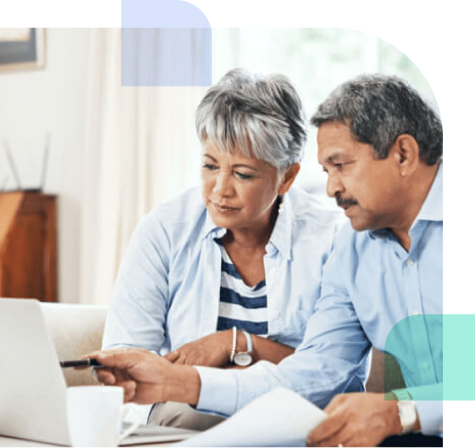 Tax Benefits of an Annuity
Annuities offer tax-deferred growth, which means that taxes aren't due until you withdraw money.
Investments, including dividends, interest and capital gains, grow tax-free while they remain in the annuity.
Annuities purchased with a Roth IRA or Roth 401(k) are tax-free if you meet certain requirements.
Get Expert Advice With Our Easy Process
Contact Us

We'll route you to a financial expert who specializes in annuities and retirement planning.

Get a Free Consultation

Our trusted network of advisors will listen to you and guide you toward an annuity that will allow you to achieve your goals.

Get Guaranteed Income for Life

Get peace of mind knowing you've made a smart financial decision by securing a reliable income for your golden years.
We Have the Tools to Help You
Our partner has multiple resources to assist you in assessing your unique financial situation and help you get started on achieving your long-term financial goals.
Income Architech

An all-in-one planning tool that seamlessly combines:

Income
Cash-flow analysis
Taxes

Total Social Security

Software that builds Social Security planning into your practice. Includes:

Visual reports
Break-even charts
Income-gap charts

SmartRisk

Software that helps clients achieve better retirement outcomes through better risk analysis. Includes:

Asset interaction analysis
Portfolio risk tolerance
Down market preparation
Testimonials
Richard Janal

"He was there for us every step of the way. He was responsive, patient, and considerate of all our needs. We live in Oregon, and, quite frankly, John was more responsive to our needs than anyone we could find in the Portland metro area. I feel very comfortable in recommending him and his firm. They are knowledgeable and very qualified at what they do!!!"
Speak with an Annuity Expert
Work with our trusted financial experts to find an annuity that meets your financial needs.