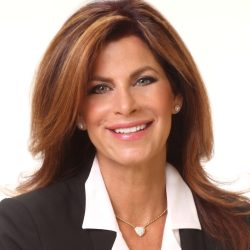 Rona Loshak, MBA, CLTC
Founding Partner of Karp Loshak LTC Insurance Solutions
Rona Loshak, MBA, CLTC, is a founding partner of Karp Loshak LTC Insurance Solutions. She and her Partner, Natalie Karp, are highly accredited and award-winning specialists in long-term care insurance.
They are a Goldman Sachs 10,000 Small Business, Women's Achievers' Honoree and have been recognized by the American Association of Long-Term Care Insurers as top professionals.
As national independent brokers, Rona and her partner are fiercely client-focused and affiliate with all the leading LTC insurance carriers and myriad options in today's marketplace. They navigate all plan designs including stand-alone plans, asset-based plans and hybrid LTC insurance, as well as life insurance and annuities. They also implement LTC riders to create customized plan designs and maximize financing options for tax and estate advantages.
Rona Loshak and Karp Loshak LTC Insurance Solutions navigate the LTC marketplace to optimize successful outcomes and confident decisions. Their style is consultative and educational, and their service is from "conversation to contract."
Rona and her partner are well-regarded for their educational platform and consultative approach. Her content has received congressional recognition, as well as recognition from The Wall Street Journal and citation recipients, as a trusted resource for consumers and professional advisors alike.
About Annuity.org's Experts
Annuity.org's experts are licensed professionals who verify our content is financially accurate and consistent with current industry best practices and standards. They rely on their years of experience and formal education and training to ensure our content is balanced, factual and beneficial, so you can trust that the information you read here will help you make sound financial decisions.
More About Our Experts